(UN)just Peace
urban performance and audiotour, 2018

With:
Gabriela Baka
Commissioned by Stroom Den Haag on the occasion of the exhibition Nøtel by Lawrence Lek 1 September – 4 November 2018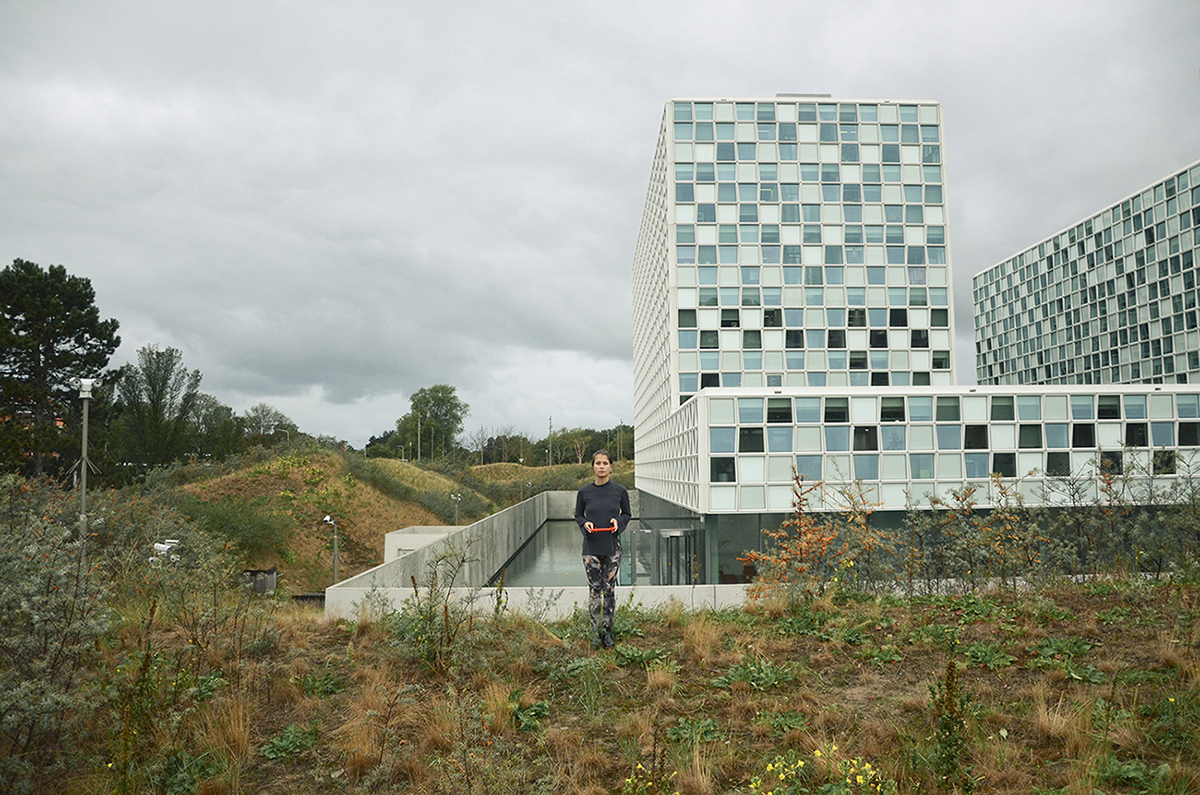 Credits: Corradino Garofalo
'(UN)just Peace' is a decolonial architecture tour which explores the city of The Hague as a battlefield. The narratives by which the Dutch capital has defined itself since the 19th century highlight its urban and economic development in relation to international diplomacy and peace - yet the city's prosperity is insidiously linked to the economy of war. The rebranding of The Hague as a city of Peace, Justice and Security gives visibility to this connection while having the International Zone as its focal point. By tracing the relation between planning and ideology around contemporary landmarks in the International Zone, '(UN)just Peace' re-stages the city's built environment to unveil the military economies, technologies and territories connected to these architectures. From the horizon of borders, to the terrain we tread on, from the ether where we are mined for our data, up to the silence of outer-space, the tour elucidates on the aim for total militarization perpetuated by the propaganda of security. The events also provided an instrument of advocacy, allowing activist groups - such as Amsterdam- based Stop Wapenhandel - to contribute to the discussion and diversify their audiences.

Watch the presentation of the project as part of "Towards a Reparations Ecology" at MAO - Museum of Architecture and Design, Lubljiana, February 2019
here